The Best Skiing at Tahoe
Mar 23, 2022
Premium Skiing Extravaganza: Unveiling Top-Notch Ski Resorts at Lake Tahoe
When you think about the ultimate skiing destination in North America, Lake Tahoe often tops the list, and for good reasons! This stunning region, straddling the border between California and Nevada, is a veritable playground for ski enthusiasts. What sets Tahoe apart is its remarkable combination of diverse terrain, abundant snowfall, and an average of 300 sunny days a year – a perfect recipe for epic ski days. Each resort in Tahoe, with its unique charm and offerings, caters to all levels of skiers and snowboarders, from beginners to pros. Add to this the breathtaking backdrop of the sparkling Lake Tahoe and the majestic Sierra Nevada mountains, and you've got a skiing experience that's not just about the sport, but also about immersing yourself in some of the most beautiful landscapes in the world. It's no wonder Tahoe is often hailed as the crown jewel of skiing in North America!
Sugar Bowl Ski Resort
Sugar Bowl Ski Resort in Lake Tahoe is a true winter wonderland for skiing enthusiasts! Nestled amidst the breathtaking Sierra Nevada, this resort is famous for its impressive snowfall, making it a paradise for those who love fresh powder. The resort offers a variety of terrains, catering to everyone from beginners to seasoned pros. What's really cool about Sugar Bowl is its rich history; it's one of the oldest ski resorts in California, dating back to 1939. This adds a charming vintage vibe to your skiing experience. The resort is relatively less crowded than some of its Tahoe neighbors, which means more space and time on the slopes for you. Plus, the views of the surrounding mountains and the serene Donner Lake are just spectacular, adding to the overall magical experience.
One of the best parts about skiing at Sugar Bowl is the friendly, community atmosphere. The staff and fellow skiers are always ready with a smile and a helpful tip, making you feel right at home. For those looking to improve their skills, the ski school here is top-notch, with experienced instructors who make learning both fun and effective. And after a day of thrilling runs, the cozy lodges at Sugar Bowl offer the perfect spot to relax. Picture this: sitting by a warm fire, sipping on hot cocoa, and sharing stories with friends or family. That's the kind of memorable experience Sugar Bowl delivers, making it not just a ski trip, but a delightful winter getaway. Whether you're carving down the slopes or enjoying the après-ski scene, Sugar Bowl at Lake Tahoe is an unforgettable destination that combines great skiing with a warm, welcoming atmosphere.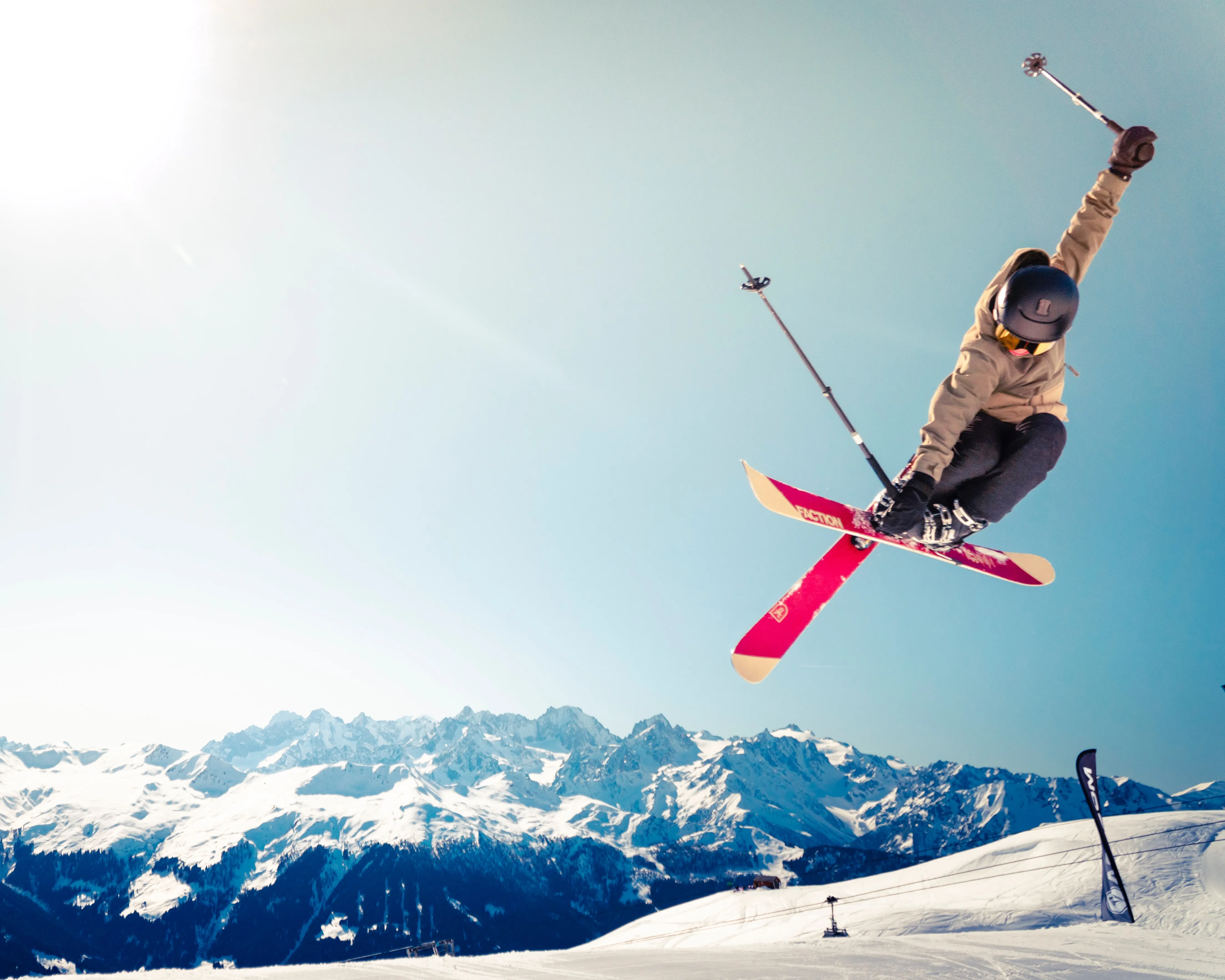 Mt. Rose
Mt. Rose Ski Resort is a hidden gem for skiing enthusiasts, perfectly positioned between the North Shore of Lake Tahoe and the city of Reno. What sets Mt. Rose apart is its enviable location - it's the closest ski resort to Reno, making it super convenient for a quick mountain getaway. Plus, it boasts the highest base elevation in the Tahoe region, ensuring some of the most consistent snow conditions around. The variety of trails here is fantastic, with something to suit every level of skier or snowboarder. Whether you're a beginner taking your first tentative slides or an expert craving challenging chutes and powder-filled glades, Mt. Rose has you covered. The resort's friendly, laid-back vibe makes it a favorite among locals, who are always happy to share insider tips on the best runs or where to find the freshest snow.
Beyond the slopes, Mt. Rose has a cozy, welcoming atmosphere that makes you feel right at home. The main lodge is a great spot to catch your breath and refuel, with a range of dining options to satisfy those post-skiing hunger pangs. What's really neat is their deck, where you can bask in the sun on a clear day, enjoying stunning views of the surrounding peaks and valleys. The resort also often hosts fun events and activities, adding an extra layer of excitement to your ski trip. And let's not forget the spectacular views you get of Lake Tahoe and the surrounding area – they're truly a sight to behold. Whether you're there for the day or planning a longer stay, Mt. Rose offers a perfect blend of thrilling skiing, beautiful scenery, and a warm, inviting atmosphere that makes every visit special.
Heavenly Valley
Heavenly Valley Ski Resort is an absolute gem in the world of skiing, majestically straddling the border between California and Nevada. What makes Heavenly truly unique is its breathtaking location; perched high above the sapphire-blue waters of Lake Tahoe, it offers some of the most stunning panoramic views you'll find at any ski resort. The terrain here is incredibly diverse, ranging from gentle, meandering runs perfect for beginners, to exhilarating black diamonds for the adrenaline junkies. And with one of the largest snowmaking systems in the West, Heavenly ensures great skiing conditions throughout the season. The resort's sprawling size means there's always a new trail to explore, keeping even the most frequent visitors constantly delighted and challenged.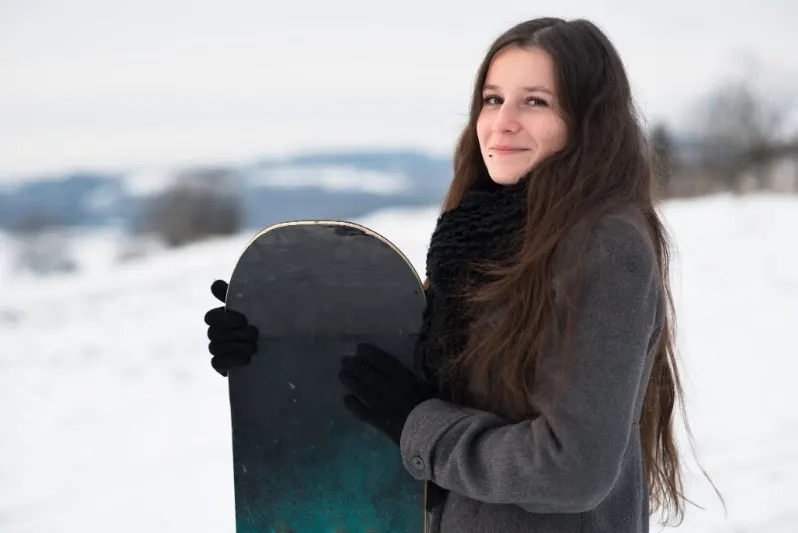 Heavenly's vibe is just as spectacular as its slopes. There's an infectious energy here that comes from a mix of awe-inspiring scenery and the lively spirit of the skiers and snowboarders around you. The resort isn't just about skiing and snowboarding; it's a hub of activity with options for everyone. You can take a scenic gondola ride, enjoy a mountaintop meal with a view, or dive into the vibrant après-ski scene. The resort spans two states, so you get a taste of both California cool and Nevada's fun-loving ethos. After a day on the slopes, you can continue the fun in the nearby towns of South Lake Tahoe or Stateline, where entertainment, dining, and nightlife options abound. Whether you're carving down a groomed run, soaking up the sun at a mountaintop café, or dancing the night away, Heavenly Valley is more than just a ski resort; it's an experience that captures the essence of mountain fun.
Royal Gorge Ski Resort
Royal Gorge Ski Resort is a true winter wonderland, especially for those who love cross-country skiing. Tucked away in the Sierra Nevada, near Lake Tahoe, this resort holds the title of being North America's largest cross-country ski area. With over 6,000 acres of stunning terrain, it offers an extensive network of trails that cater to all levels, from beginners to seasoned Nordic skiers. What's really enchanting about Royal Gorge is its serene, almost magical atmosphere. As you glide through the forested trails or open meadows, you're surrounded by breathtaking views of the snow-capped peaks and the tranquil beauty of the winter landscape. The resort is well-maintained, with a variety of groomed trails that make it a joy to explore.
The charm of Royal Gorge lies not just in its expansive trails, but also in the warm, inviting atmosphere it offers. The day lodges scattered around the resort provide cozy spots to rest and warm up, with friendly staff always ready to offer a hot drink or share stories about the area. The sense of community here is palpable, with fellow skiers often greeting each other on the trails or sharing tips about their favorite routes. Royal Gorge is also known for its commitment to sustainability, emphasizing the preservation of its beautiful natural environment. Whether you're taking a leisurely ski through the forest, challenging yourself on more rigorous trails, or simply enjoying the peace and tranquility of the snowy wilderness, Royal Gorge provides a uniquely rewarding and eco-friendly cross-country skiing experience.
Palisades Tahoe Ski Resort
Palisades Tahoe Ski Resort, formerly known as Squaw Valley Alpine Meadows, is an iconic destination in the world of skiing and snowboarding. Nestled in the stunning Sierra Nevada and home to the 1960 Winter Olympics, this resort has a legendary status among winter sports enthusiasts. What's really cool about Palisades Tahoe is its massive scale and varied terrain. With over 6,000 skiable acres spread across two mountains, it's one of the largest ski areas in the United States. This means endless possibilities for every level of skier or snowboarder, from smooth, wide-open bowls and groomed trails perfect for beginners, to challenging chutes and glades for the adrenaline seekers. And let's not forget the breathtaking views of Lake Tahoe and the surrounding peaks – they're simply awe-inspiring!
The vibe at Palisades Tahoe is as vibrant and exciting as its slopes. There's a palpable sense of history and achievement, given its Olympic heritage, which adds a layer of prestige to your skiing experience. The resort also boasts a lively village atmosphere, with a variety of shops, restaurants, and après-ski options to explore. Whether you're enjoying a hot chocolate by a fire pit, browsing for souvenirs, or reliving your slope adventures over a delicious meal, the resort's friendly and welcoming spirit makes everyone feel like part of the Palisades Tahoe family. Add to that the frequent events, live music, and a range of other activities available throughout the season, and you've got more than just a ski trip – you've got an unforgettable mountain experience that blends thrilling sports, stunning natural beauty, and a warm, communal spirit.
Best Lake Tahoe ski resorts
Top skiing spots Lake Tahoe
Lake Tahoe skiing experience
Premium skiing Lake Tahoe
Lake Tahoe ski destinations
Top-notch Lake Tahoe skiing
Lake Tahoe ski trails
Best ski runs Lake Tahoe
Lake Tahoe winter sports
Skiing ratings Lake Tahoe